Xiangan Heavy duty wire weaving machine Series is the most advance models in the kinds of metal wire mesh weaving machine,Its beat method is double beat, the weft wire insertion method is shuttleless, the brake method is double-brake,which can greatly improve the mesh precision.
IT can weave a large wire mesh scope and very thick wire mesh. It work strongly and own big carrying capacity, widely density range.Its works own smooth surface and beautiful appearance.The machine has high efficiency and quality with compact structure, small volume, easy operation and regulation, convenient maintenance and low power consumption.
The Security window screen weaving machine belongs to the heavy duty series.The security mesh weaving machine is designed to weave 4mesh-30mesh, which is the window screen's range.
In the below graphics, it is the power looms for 2000mm Which is shuttle less/double-beat/double-brake/strengthening wall.
The testing meshs on the machines are 60mesh/0.19mm/2000mm/304 and 4mesh/2.00mm/2000mm/304.
The Machine Video Link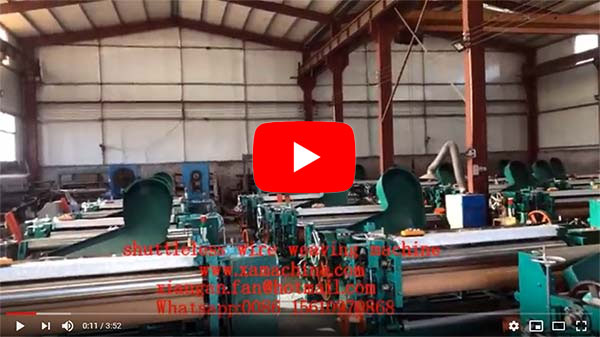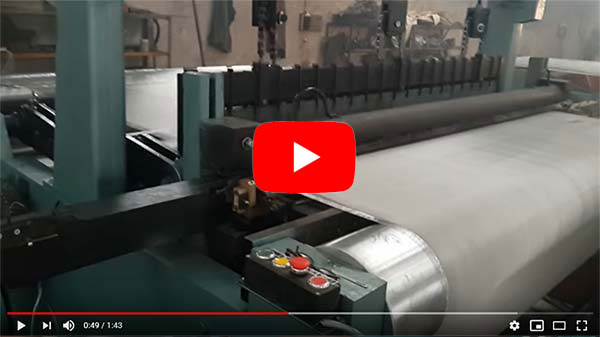 | | |
| --- | --- |
| Model | XiangAn–Heavy Duty |
| Mesh Density | 4-70 |
| Wire Diameter | 0.16-2.2mm |
| Frames | 2/4 |
| Wire Materials | Nickel Wire, S'Steel Wire, Galvanized Wire, Alufer Wire etc |
| Reed Space/Width | 1300mm/1600mm/2000mm |
| Crank Rpm | 45-90r/min Controled by VFD |
| Driving Mode | Electrical motor, V-belt, Crank |
| Gripper | Carbon Fiberglass |
| Strikes | Double Beat |
| Collection | Rubber Roller-Endless Collection Way |
| Engine Power | 3.0KW-4.0KW-5.0KW |
| Weight | 5.0Ton-7.0Ton |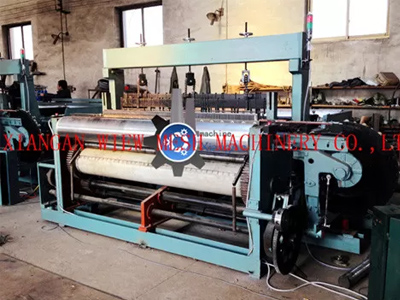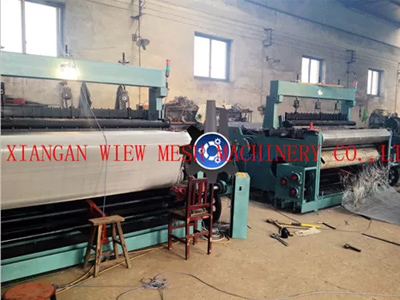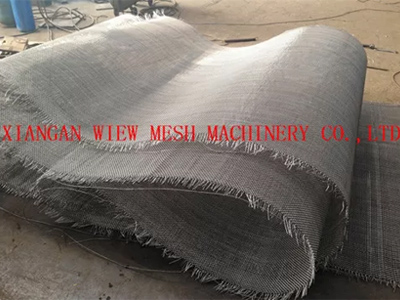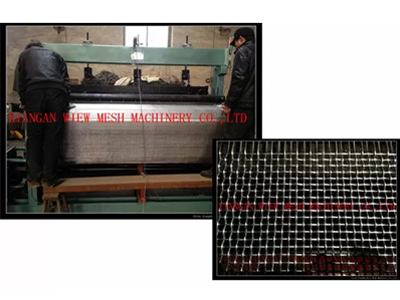 The Auxiliary Machines.
1 Wire Warping Machine
The Wires need to be warped to be on the Warping Beam from the Bobbins.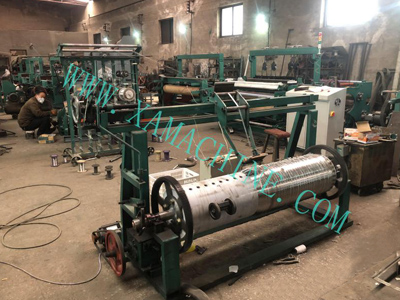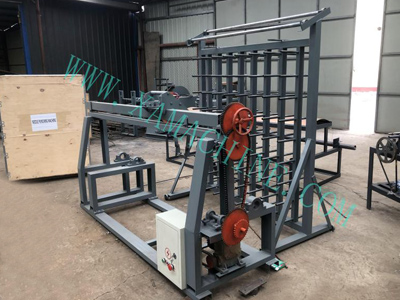 2.Wire Rewinding Machine
It can rewind the little bobbin to be a big one, and the wires on the bobbin is not symmetrical, and easily break, so in order to reduce the wire breaking on weaving or warping, you need to rewind the bobbins.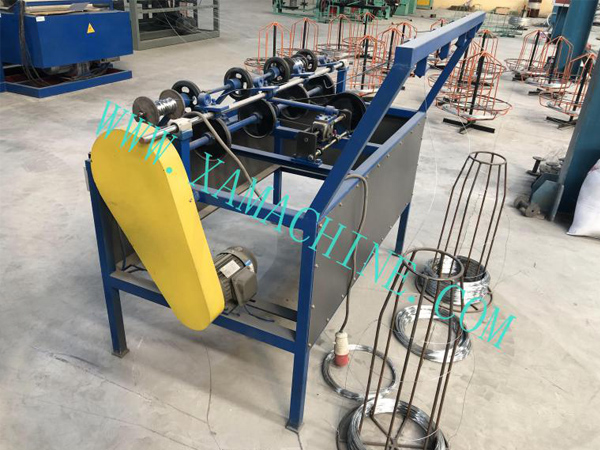 3.Warping Beam Carrier
It can carry the full wire beam to the weaving machine.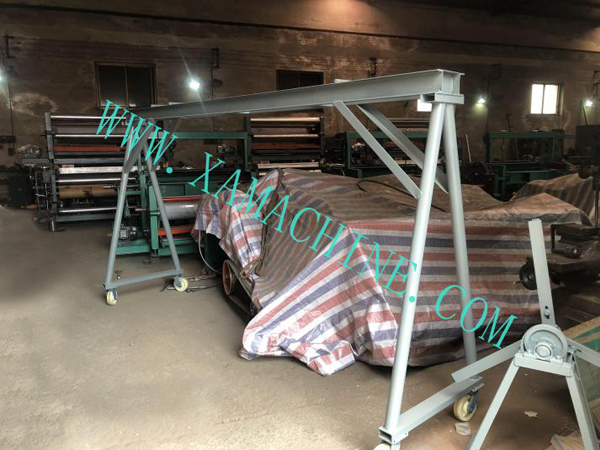 4.Wire Mesh Cutting Machine
Wire mesh cutting machine can cut the mesh to be some strips.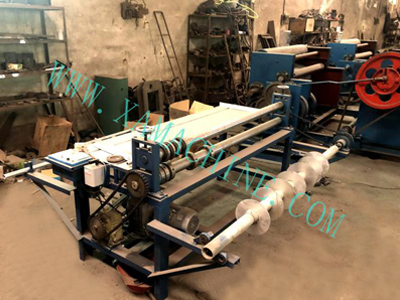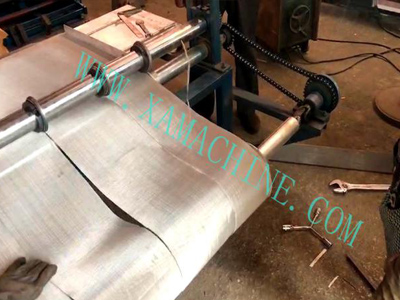 5 Wire Join Machine
This machine can join the SS wire together.Diameter from 0.1-0.7MM
https://youtu.be/fi5EJddUhrU