XiangAn Cnc wire mesh weaving machine choose advance program design, precisely tension control system, high precise tension sensor. The servo motor is Chinese famous brand, servo reduction box is Germany brand, the raper belt is composite fiberglass, PLC is Chinese Taiwan XinJie brand, Beam roller is TPU. Whole system have very good anti-interference performance.
Our system has perfect algorithm, which precisely control the mesh size and the mesh tension , to control the mesh quality.
Weave wire: Niobium, Titanium, Stainless Steel, Aluminum, Monel, Nickel, Inconel, Incoloy, etc.
Weave method:Plain, Twill, Dutch,Twill dutch.
Weave width:1300mm,1600mm,2000mm,2500mm,3000mm,4000mm,6000mm.
The machine video link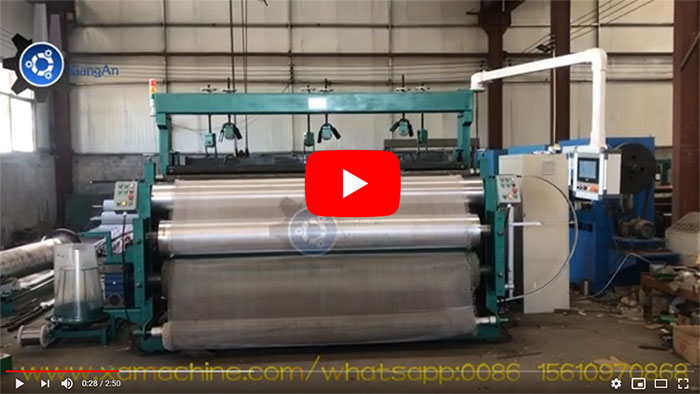 | | |
| --- | --- |
| Model | XiangAn–Heavy Duty |
| Mesh density | 4-600 |
| Wire Diameter | 0.16-2.2mm |
| Frames | 2/4 |
| Wire Materials | Nickel Wire,S'Steel Wire.Galvanized wire,Alufer wire etc |
| Reed Space/Width | 1300mm,1600mm,2000mm,2500mm,3000mm,4000mm,6000mm |
| Crank RPM | 45-90r/min Controled by CNC |
| Driving Mode | Electrical motor, V-belt, Crank |
| Gripper | Carbon fiberglass |
| Strikes | Single Beat or Double beat |
| Collection | Rubber Roller-Endless Collection Way |
| Engine power | 3.0KW-4.0KW-5.0KW-11KW-20KW |
| Weight | 5.0Ton-40Ton |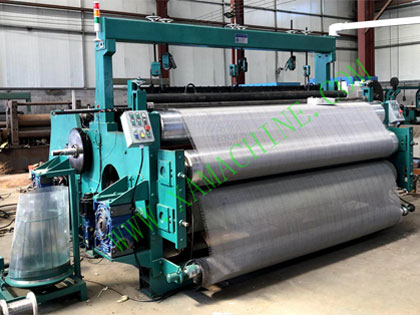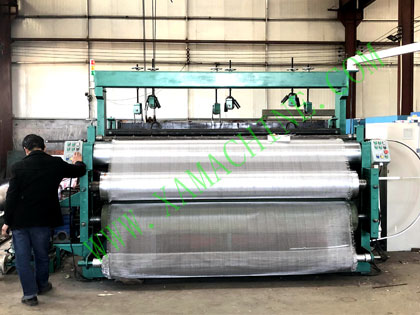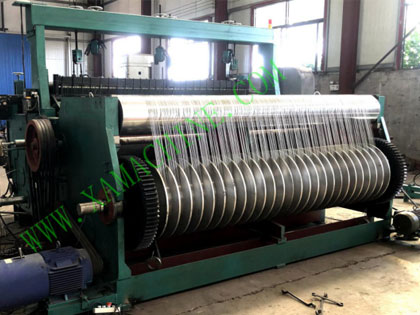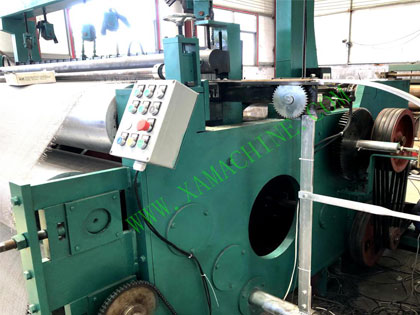 The Auxiliary Machines.
1. Wire Warping Machine
The Wires need to be warped to be on the Warping Beam from the Bobbins.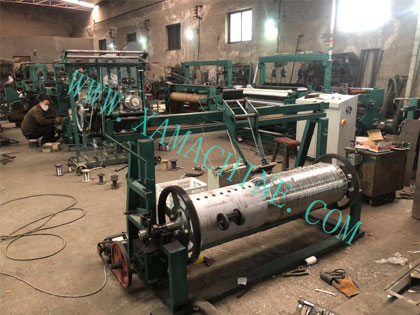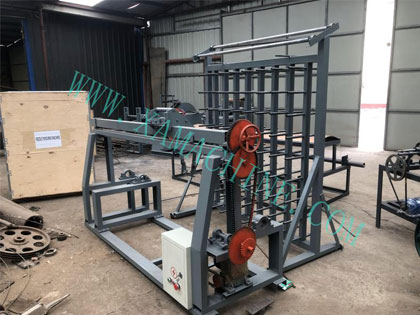 2. Wire rewinding machine
It can rewind the little bobbin to be a big one, and the wires on the bobbin is not symmetrical, and easily break, so in order to reduce the wire breaking on weaving or warping, you need to rewind the bobbins.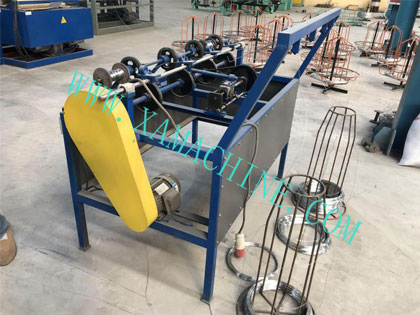 3 Warping Beam Carrier
It can carry the full wire beam to the weaving machine.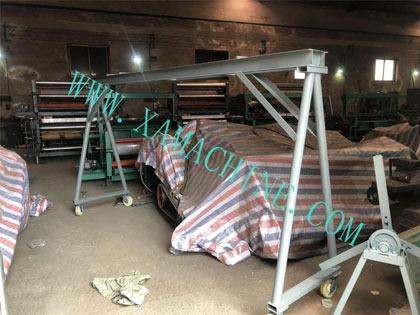 4 Wire mesh cutting machine
Wire mesh cutting machine can cut the mesh to be some strips.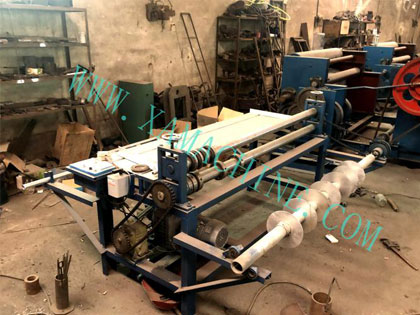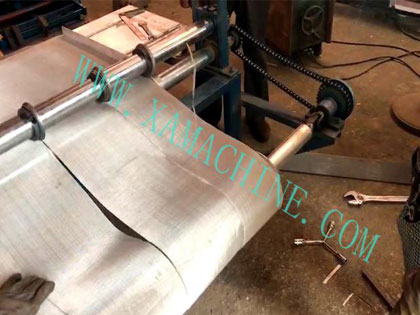 5 Wire Join Machine
This machine can join the SS wire together.Diameter from 0.1-0.7MM